Paulo Dybala has had a chance to share the space with Cristiano Ronaldo inside the Juventus locker room and he reckons that the aura that surrounds the Portuguese talisman when he is on the ground, it doesn't exist when he is off it because in the locker room, his behavior is like that of a normal player and talking to him, it doesn't seem like such a personality who is one of the Football's greatest of all time is sitting in front of you.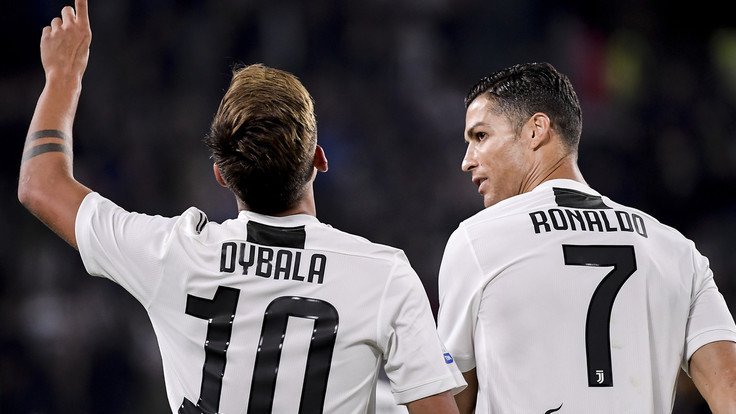 According to Dybala, nobody was expecting this signing to happen, not even the Juventus players themselves expected that Cristiano was going to be joining them. When the speculations first began, they thought that it's just one of those catchy headlines that the media houses often use linking a big player to a big club, but it indeed happened and having spent time with Cristiano and having observed him from close quarters now, he can say that the man doesn't have any arrogance or ego and he is a very, very easy going personality.
The previous season when Cristiano was not at Juventus, Dybala was their main man and had been given the role of the central forward, but after the arrival of Cristiano, he is now having to play at the wings which is not the position he generally plays at. He has played either as a forward or in an attacking playmaking position for the majority of his career. However he doesn't mind the role he currently has to perform at Juventus because he thinks that's part and parcel of a Footballer's life.
Dybala has found the back of the net only 5 times in the Italian top tier this season as compared to 22 last season.