Euro 2020 winners Italy secured their second win in Group A3 to stay in contention for the final phase as far as this season's UEFA Nations League campaign is concerned. The Euro 2020 winners are in Group A3 alongside four-time world champions Germany, Hungary and Euro 2020 finalists England.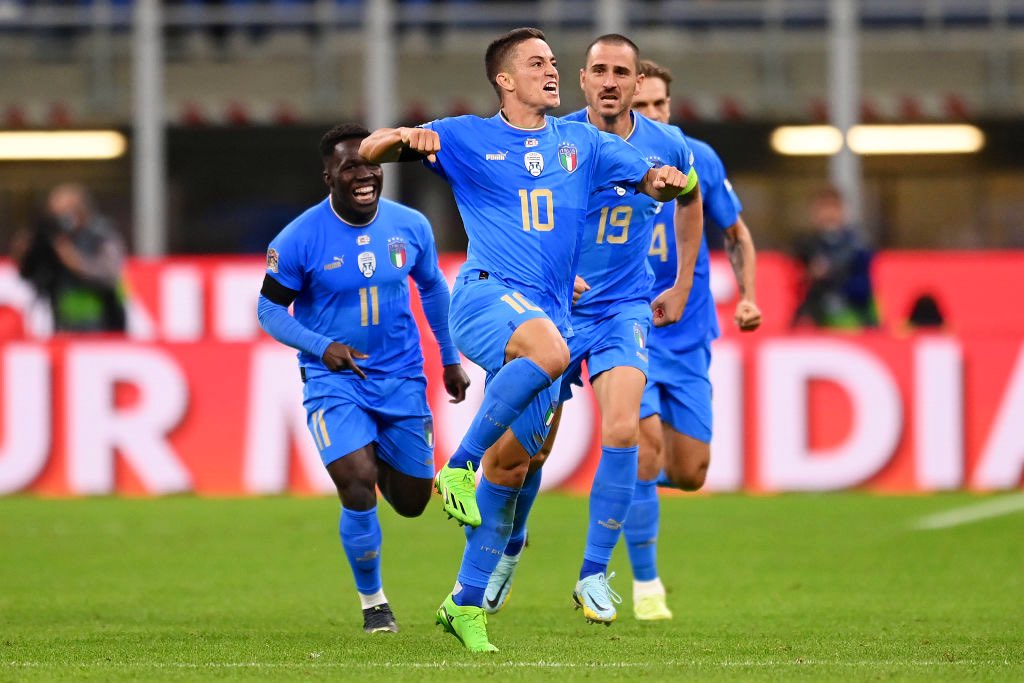 The Italians sealed their second win in Group A3 thanks to the slender win over England in what's a repeat of the Euro 2020 final. Italy and England played out a 1-1 draw at the end of regulation time and extra time before the Italians saw off their hosts on penalties. Italy won their second Euro title by beating England 3-2 on penalties.
Italy and England met for the first time since the Euro 2020 final in June for the first of their two meetings in Group A3 on the Nations League scene. The first meeting between the two countries ended in a goalless draw as England failed to win at home to the Italians once again.
England and Italy met for the second and final time in Group A3 of this season's UEFA Nations League at the San Siro in Milan, Italy on Friday night. Giacomo Raspadori scored the only goal of the game to hand Italy a 1-0 win at the expense of the Three Lions. The Napoli attacker scored the winning goal midway into the second half.
The Italians won their first game in Group A3 with the 2-1 win at home to Hungary. It was their second match in the group.
Italy are second on the Group A3 table after five matches and two points off leaders Hungary at the top. The two teams will meet during the final set of games in the group next week. The Italians need to win their game against the Hungarians next week to take top spot and qualify for the final phase.