Euro tournaments are known to create heroes, players who are remembered for their feats long after the tournaments are over. One such name that is remembered from Euro 2020 matches is that of Leonardo Spinazzola. Currently, his name has surfaced since Manchester United is looking to replace some of their injured players. Indeed, Man United has been looking to increase the number of left-back players in their team. Hence the club has been casting their net and agents know that they have big paydays ahead of them.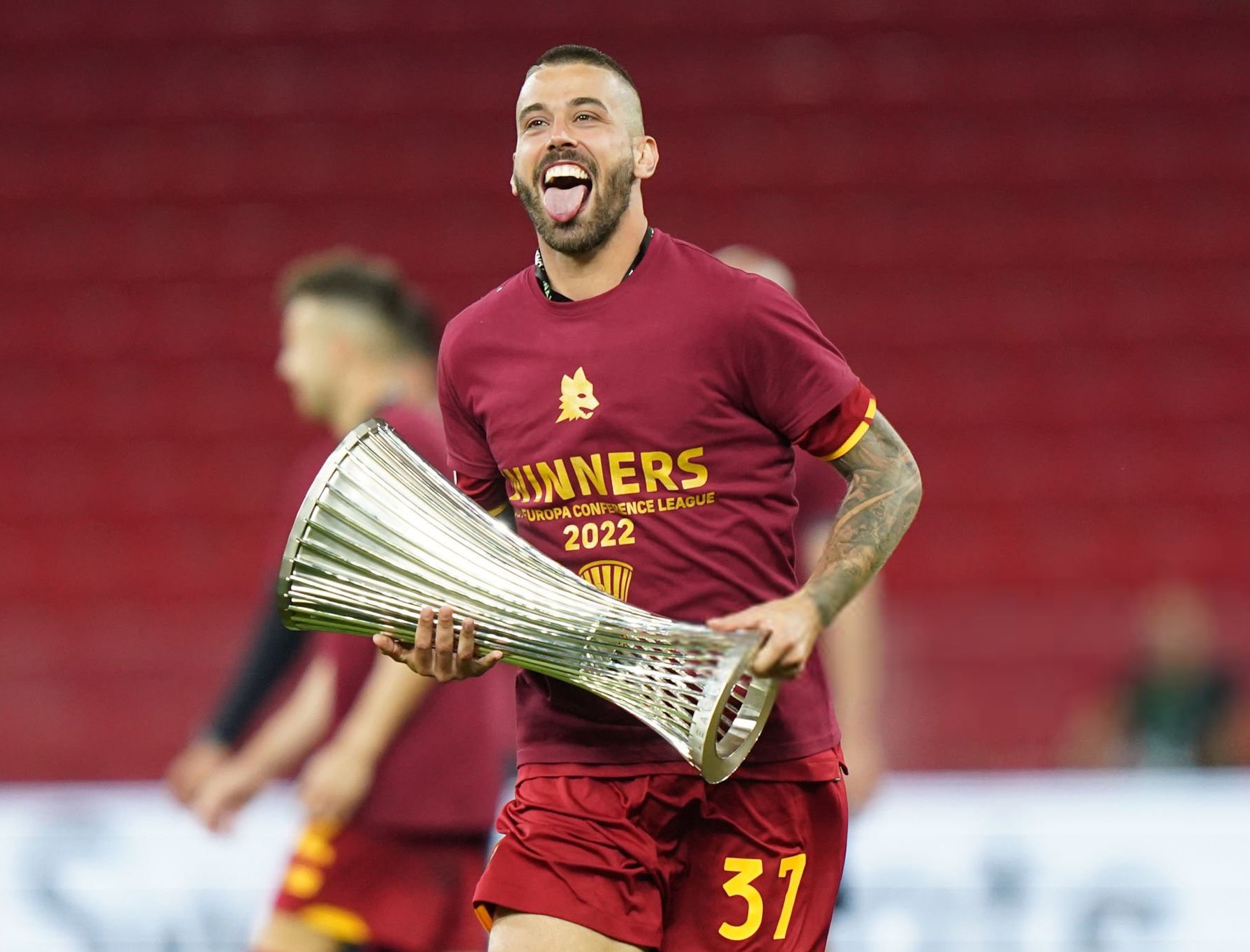 Many are being considered such as Marc Cucurella of Chelsea and now Leonardo Spinazzola has also been added to the list. As per UEFA data, Spinazzola was elected as one of the fastest players in the Euro 2020 tournament. The full-back player however suffered an ACL later on for which he could not play most of the 2021/22 game season. 
Leonardo started with great success at the Euro 2020 tournament. There were several fine displays of his left-back playing skills which came of advantage to the Italian team. It helped the Italian team to reach even the semi-finals. The game that decided this win was opposite Belgium which they won with a score of 2-1. Though Leonardo played well in this game he was stretchered off from the field during this game. After that the 28-year-old defender for the Roma team was out for months, fixing his Achilles injury. 
Though he could not play in the tournament after that, however, he had already made an impact with his contributions till then. As a result, his teammates were chanting his name even on the flight back. Though it was reported that it could take about 4 months for his injury to recover many talked about his contributions. For instance, Alan Shearer, the England striker, praised the performance he showed through the Euro matches. As per him and many others he had been one of the best players of the Euro 2020 tournament.