Manchester United attacker Marcus Rashford has been amongst the goals since his return from injury earlier this month. The England international had missed the start of the season after he opted to undergo a surgery on a troublesome shoulder problem at the end of the Euro 2020 tournament.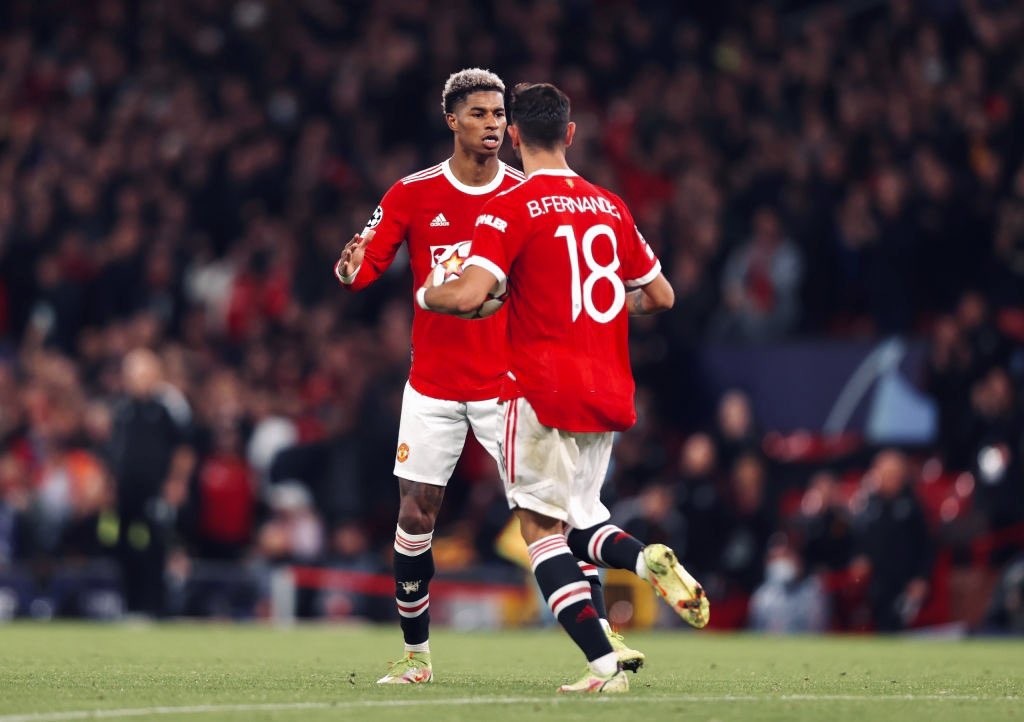 Rashford was part of the England team that got to the final at the Euro 2020 tournament before missing out to Italy via penalties in the final. The Manchester United star came on as a second half substitute at the end of extra time specifically for the penalty shootout and he went on to fail to score his spot kick as Italy see off his team to win the Euro 2020 title. Apart from Rashford, Arsenal forward Bukayo Saka and Manchester United teammate Jadon Sancho also missed their penalties.
Manchester United boss Ole Gunnar Solskjaer had to navigate the opening weeks of this season without Rashford in his squad as he recuperates from the shoulder surgery in the summer. The Manchester United Academy graduate returning to training at the start of this month and he would make his return in the Premier League clash with Leicester City penultimate Saturday.
Rashford came off the bench to score in his first appearance of the season against Leicester City but it was not enough for his team. The FA Cup champions ran out 4-2 winners at the expense of Rashford and his Manchester United teammates.
England player Rashford made it two goals in two games when he started the fightback in the second half as Manchester United came from behind to beat Italian side Atalanta 3-2 at home in the Champions League on Wednesday. The Red Devils had trailed two-nil at the break.
Rashford was largely kept quiet as his run came to an end against Liverpool on Sunday. He was unable to continue his good form in front of goal as Liverpool thrashed Manchester United 5-0 at Old Trafford. The hosts played the final half hour with ten men after Frenchman Paul Pogba was given a red card for a poor tackle on Liverpool midfielder Naby Keita.