Head coach of the English men national team, Roy Hodgson, will now name his Euro 2016 final 23-man squad next week.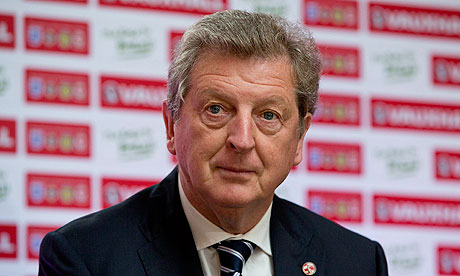 The coach had earlier opted to reveal this on Thursday, May 12th 2016. The coach opted to he could make a better assessment of players' fitness after the final round of Premier League fixtures, even though the official deadline for the Football Association to submit its squad to UEFA before the tournament is 31 May.
England have warm-up games against Turkey, Australia and Portugal before the finals, which are being played in France between 10 June and 10 July. Arsenal forward Danny Welbeck is expected to be ruled out with an injury to his right knee suffered in Sunday's 2-2 draw against Manchester City. The Gunners forward was one of the players almost certain of making the final squad, even ahead of his club mate, Theo Walcott.
Scans and tests have revealed Welbeck has suffered serious cartilage damage and could be out until February 2017. The key performer in England's qualifying campaign just returned this February from an injury to his other knee which he'd sustained in May 2015.
Also fellow Arsenal player, Alex Oxlade-Chamberlain is already missing the tournament. The 22-year-old has not featured for the Gunners since their Champions League defeat to Barcelona at the Emirates in February, when he suffered a knee injury. His latest setback is a fresh injury, Continue Reading