Marek Hamsik is at the peak of his career at Serie A outfit Napoli.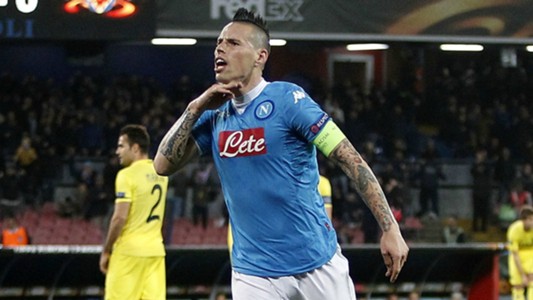 The player has been underrated for long, despite his exploits. This term he seems to have gotten a fair share of his time in the spotlight. The player started at Slovan Bratislava before he transferred to Italy at 17 years. He joined Brescia in 2004, starting from the Under 19 squad.
Hamsik played his first Serie A match in 2005, still aged 17. He is the third player from Slovakia to appear in Italy's top-flight division. The team was relegated that season but it did not in any way limit Hamsik's display. He made the headlines when he scored in the Coppa Italia against AC Milan. In the 2006/07 season, he netted ten times in 40 games. Napoli dropped €5.5 million for the youngster then to move him from the Serie B back to the top flight.
Hamsik made his debut for Napoli in August 2007, but he scored in the 2-0 rout of Sampdoria a month later. The talented player became the best young player in the league in 2009, beating Mario Balotelli and Sebastian Giovinco to the award. Continue Reading