Arsenal midfielder Emile Smith-Rowe has been a breadth of fresh air at the club since he was introduced into the starting XI bymanager Mikel Arteta and he could play his way into the England squad for Euro 2020 later this year if he keeps up his form for the Gunners. The introduction of Emile Smith-Rowe into the Arsenal line-up has rescued the Gunners' season up till his point. Some weeks back, it was unthinkable that Emile Smith-Rowe will even be in the conversation for Euro 2020 but this is no longer impossible due to his sensational form for his team. Emile Smith-Rowe is a graduate of the Arsenal academy and has supported the club all his years.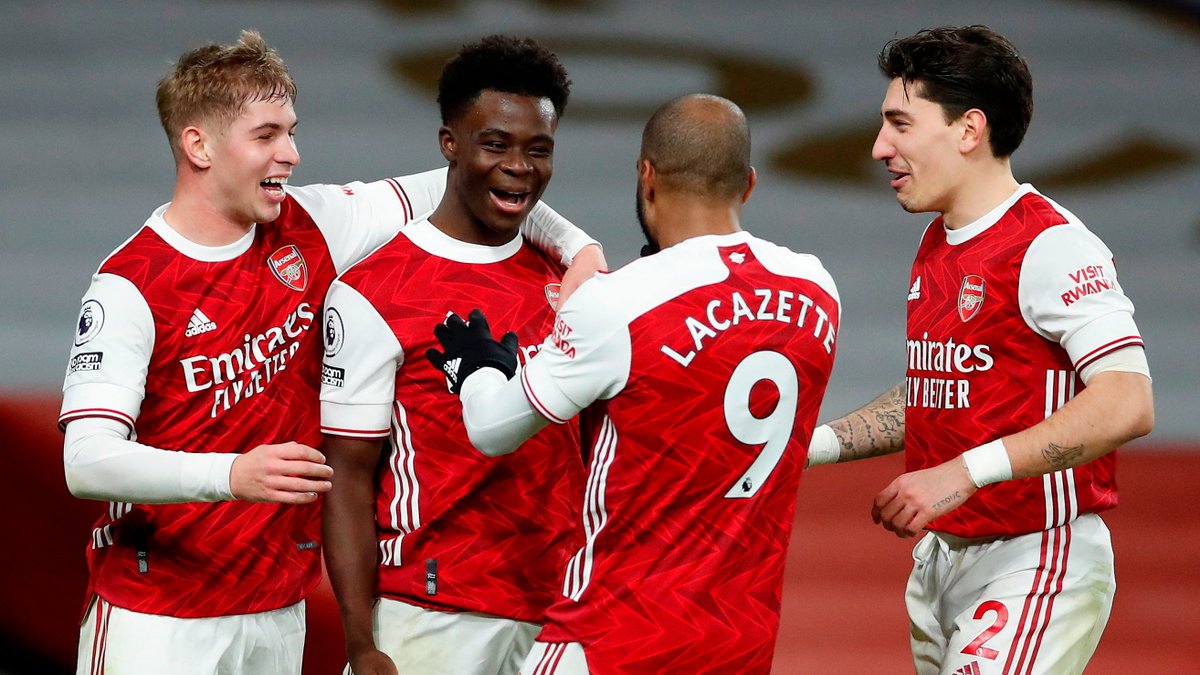 Emile Smith-Rowe has been able to forge a good partnership with fellow young midfielder Bukayo Saka to lead the Gunners away from the relegation zone and into contention for a Champions League spot on the Premier League table. Bukayo Saka is way ahead of Emile Smith-Rowe in the race to be a part of the England squad for Euro 2020 as he has made a handful of appearances for the Three Lions and he has been in very good form just like Emile Smith-Rowe in addition to the fact that the Nigerian-born player can feature effectively in defence, midfield and attack.
Emile Smith-Rowe was introduced into the Arsenal starting XI
on the back of a seven-game winning run that turned the Gunners into a contender for relegation. His introduction has led to an unbeaten run of six league games including five victories.
Emile Smith-Rowe has the chance of forcing his way into the thoughts of England manager Gareth Southgate for Euro
2020 if he's able to keep up his good form. The Arsenal youngster has provided three assists in his six league starts for Arsenal from the Chelsea game to underline his effectiveness for the Gunners since he came into the starting XI.