Euro 2020 is often written as 2021 since 2020 was held in 2021 due to the Covid-19 pandemic restrictions that were on in 2020. Euro stands for UEFA European Football Championship or the European Championship. This competition mainly sees national teams compete who are members of UEFA. It is said that this football tournament is the most watched, after FIFA World Cup.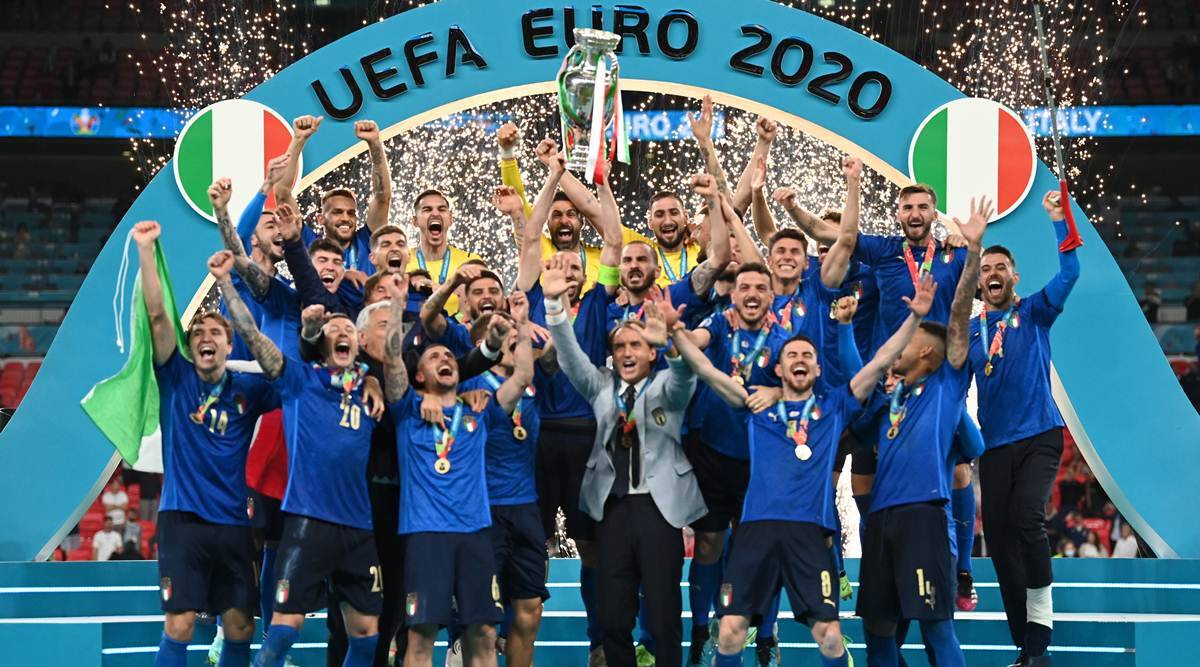 Though Euro 2020 was postponed and held in 2021, it retained its Euro 2020 title. As with most international tournaments, this competition also has qualifying rounds. Till 2016 winners in this championship had a direct entry to the following FIFA Confederations Cup. In the recent championship version, Italy lifted the title for the second time, beating England in the finals.
The final round was held at Wembley stadium in England. However, when Italy won there were violent riots by the fans. Indeed, there were rumors about whether England should be suspended from the forthcoming tournaments of FIFA and UEFA. Since England lost to Italy on home grounds in the finals, it added to an ongoing series of failures of the England team. It was the cause for which The Three Lions fans were riotous.
Many forced their way into the stadium, beyond barriers, without valid tickets even. It was also felt that this was because of the overconfidence of the fans and the media of England. For instance, Rio Ferdinand stated that, as evident from the game played in the finals, England had beat Spain and Italy as well. It was evident that England was the better team. All this led to fan frenzy at and around Wembley stadium.
It put England in a questionable position as a host for international competitions. With many FIFA and UEFA competitions, the country needs to have a more balanced approach as a host.